Unresponsive iOS7 beta 2 touch screen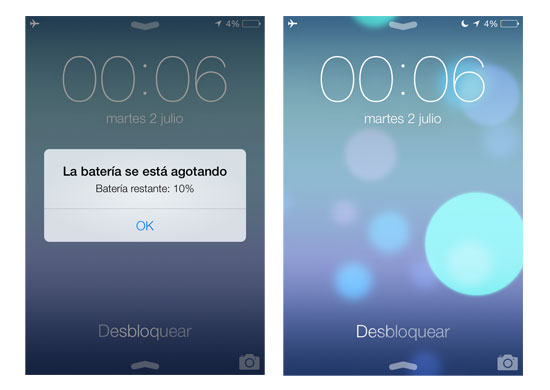 Since I installed iOS7 beta 2 version, my touch screen started to go unresponsive from time to time. After a couple hours of internet research this is what I found:
iPhone unresponsiveness is mainly caused by notification messages being sent behind the lock screen. For example, when your battery reaches 20% you get a notification on your screen. There is a bug that may send those messages behind the lock screen giving you as a result an unresponsive screen – your iPhone is waiting for a response, but since you do not see the window because it is behind the lock screen, then you cannot respond… and well, you know.
How to fix it
Try to use Siri. Ask her to launch an application like "Contacts". This works most of the times.
Wait until your battery dies and connect it to the charger.
Things that will not work
Restarting your iPhone will not work. It does not matter how hard you try, it will not work.
Recommendations
Do not let your battery go under 30%. Take your charger with you.
Other apps may lead to a similar behavior when they ask you things like "App X wants to access your contacts". Do not procrastinate your responses.